February 23, 2016 4:12 am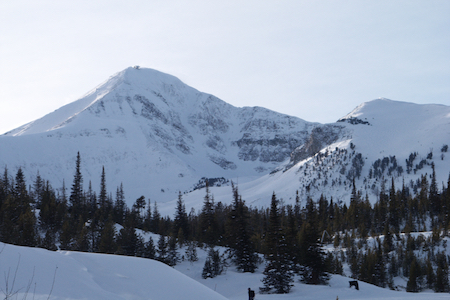 Spring appears to already have sprung in some parts of the country, but there's still a few more weeks left for winter enthusiasts to enjoy the outdoors. Here are the best winter getaways, plus accommodations, for late-season fun, rounded up Booking.com:
1. Mont-Tremblant, Quebec
Imagine a cosy B&B with all the comforts of home nestled in its beautiful surroundings. Only a 10-minute drive from Mont-Tremblant Ski Resort, Au Beau Soleil Bed & Breakfast is sure to soothe the body (and soul!) after a day on the slopes.
2. Big Sky, Mt.
The western stylings of Shoshone embrace the countryside with great views and private balconies to show off the majestic landscape, while placing you just a short stroll from the mountain village and several ski slopes. Also, Yellowstone National Park is only an hour's drive away.
3. Whistler, British Columbia
Whistler Lodge Hostel is full of fun with a game lounge, large open terrace, soothing sauna and a hot tub. It's less than 2 miles from your ultimate destination, one of the longest and greatest ski runs in North America.
4. Killington, Vt.
Killington Grand Resort Hotel offers comfort and class in stunning surroundings. If you're game to explore more of this gorgeous area, the famous Killington Peak is only a 3-minute drive away.
5. Sun Peaks, British Columbia
It's easy to mistake your surroundings for the Swiss Alps when you arrive at Sun Peaks Lodge. This quaint chalet provides all the essentials for a spa day and is only steps away from the chair lifts.
6. Olympic Valley, Calif.
Tucked amongst enormous and enchanting trees, Resort at Squaw Creek is one of the highest resorts in California. Step outside to hit the mountain or take a short drive to one of California's greatest gems, Lake Tahoe. No matter what you're looking for, this area has plenty of winter festivities.
7. Winter Park, Colo.
The gorgeous Zephyr Mountain Lodge offers spacious suites with phenomenal fireplaces and fully equipped kitchens. Take a 4-minute stroll straight to the ski lifts to start your winter adventure.
Source: Booking.com
Published with permission from RISMedia.