March 24, 2016 4:42 am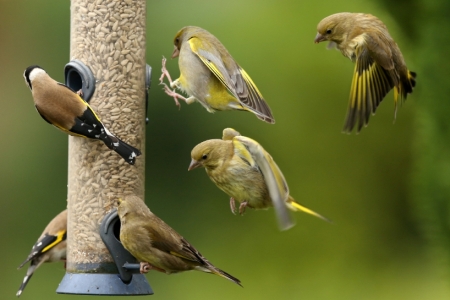 The quintessential sign that spring has sprung is the boisterous singing of backyard birds. Sure, there's always a crow's caw or sparrow's chirp around the backyard in winter, but we're talking about singers!
According to Audubon New York, protecting birds is a critical environmental mission—and who wouldn't like attracting a few more springtime song birds to their yards?
Whether your yard is large or small, you can use it to help birds, according to the organization's website, by providing food, water, shelter and potential nesting places, you can help birds thrive and survive.
And with a few simple steps, you can create a haven for both migratory and resident birds. For attracting birds, Audubon New York advises:
• Take inventory of what you already have and consider ways you can supplement what's already there with native plants that help mimic natural habitats;
• Incorporate plants that offer shelter, food, nesting material and even a singing perch;
• Add a bird bath and additional foods, such as sunflower and suet, to help round out your offerings.
And if you're already equipped to welcome song birds back, it's time to clean feeders and diversify:
• Hang hummingbird feeders in April or May, and orange halves to attract orioles.
• Remove last year's nests from nest boxes, install new ones as needed and provide short lengths of string, wool and other materials for nest-building.
• Plan your plantings. Native species provide the best year-round shelter and food resources.
The National Wildlife Federation (nwf.org) also offers some great advice on reinforcing or establishing a songbird-friendly yard: birds often seek protected places to roost or sleep. Dense vegetation found in thickets or the interior branches of evergreens serve as a windbreak and conceal the birds from night-prowling predators.
In winter, a few species of songbirds—the ones that nest in tree cavities or birdhouses in spring—will also use roost boxes to stay warm. Among them: bluebirds, chickadees, titmice, screech owls and some woodpeckers.
In Part 2 of this segment, we'll focus on other environmental factors to keep songbirds thriving on your property.
Published with permission from RISMedia.