June 14, 2016 1:15 am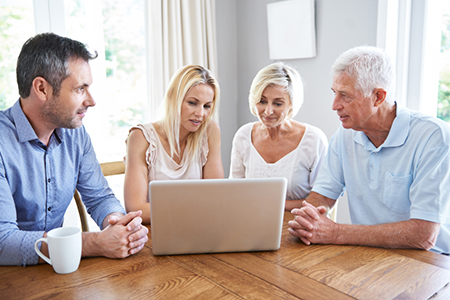 Is relocating out of the question for soon-to-be retirees?
The majority of those closing in on retirement prefer to live out their golden years in their current home, according to a recently released survey by The American College of Financial Services. Eighty-three percent of respondents to the survey—The Home Equity and Retirement Income Planning Survey—do not want to relocate, and nearly all respondents have no desire to rent.
"One very interesting notion was that the desire to age in place increases significantly as you get older," says survey author Jamie Hopkins, professor of Retirement Income Planning and co-director of The American College New York Life Center for Retirement Income Planning. "We saw more uncertainty between the ages of 55 and 62. But once we started getting past 62 and you start moving into retirement, we saw that these individuals really don't expect or want to leave their homes."
Forty-four percent of respondents to the survey have considered tapping into their existing home's equity in retirement, but just one-quarter (25 percent) are comfortable with using it as income.
Notably, just 30 percent of survey respondents demonstrated a basic understanding of reverse mortgages.
"This is really going to open a lot of eyes about just how little people moving into retirement with some home equity know about reverse mortgages," Hopkins says of the findings.
As evidenced by the survey, reverse mortgages are worth consideration if only to educate the homeowner.
"Hopefully that's the biggest takeaway from this survey," Hopkins added. "Advisors and consumers need to start thinking about home equity, including reverse mortgages, as part of the retirement income planning process."
Source: The American College
Published with permission from RISMedia.